It's getting to that time of year, isn't it? The days are heating up (at least here in Australia!) the nights have grown muggy, the cicadas are buzzing outside, Christmas decorations are hanging up in department stores and there's a rush of activity as people look to organise Christmas parties, secure clients and settle projects over the festive season and coming new year period…
It's also a time where businesses are reviewing what's worked for them over the past year and what can be done better. For any business, how they respond to this is entirely dependant upon their unique circumstances. But if you're now aiming to improve your customer interactions (higher lead conversions, more sales volume, better $ value per customer etc.) then there's one solution that can unlock all of your targets for the coming 12 months…
For the answer, look no further than your marketing and sales copy. Devoting special attention to this is crucial from both an SEO perspective (in terms of having a strong web presence and getting found by leads) but also from a lead interaction perspective (e.g having the right communications that convince your leads to go ahead and take action).
But if the idea of having to re-evaluate and renovate your business copy is giving you a flustered feeling and you swear you can sense a migraine coming on- I understand! Because it's not just about looking at how many platforms and mediums you have- you've also got to ask what copy you need for each of them?
Fear not- because today I'm giving you an overview of the areas you need to be focusing on and writing copy for in order to achieve your big, audacious 2021 goals. Below I'm going to show you how to make this vision come true:
#1: Website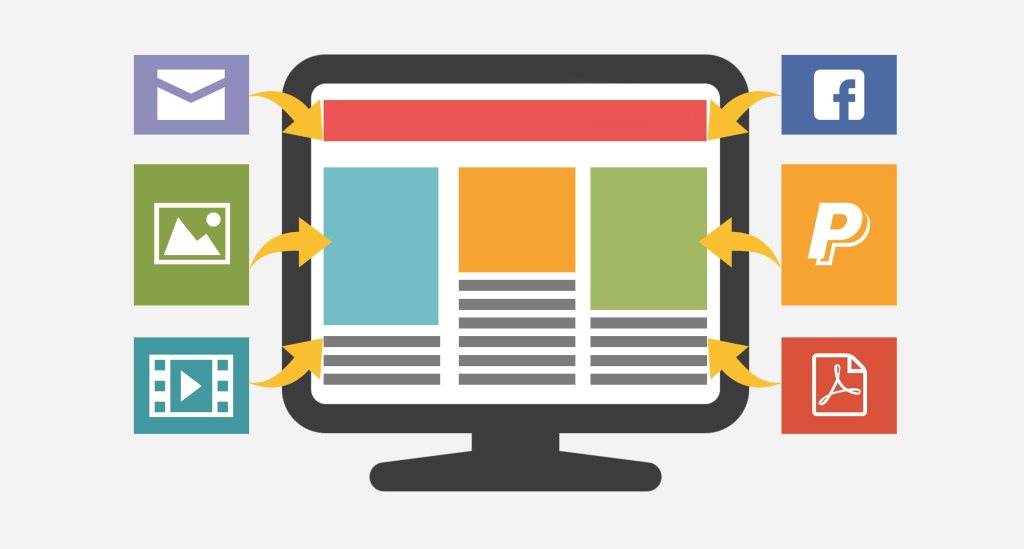 Think of your website as your online business headquarters. All of your businesses online messaging should connect back directly to your website. The aim of your website is to share as much relevant information about your business as you can and then successfully persuade your website visitors to take the next step- whatever that desired next step may be. On your website there could be multiple courses of action, depending upon the page your leads are browsing. While on the home page you might want them to contact your sales team, on the 'Products' page you might want them to place an order, then on the 'About Us' page you might want them to click the checklist. In addition to this, you want your website to rank well for SEO so that people online know you actually exist. When you've got effective website copy you get more valuable interactions with your leads visiting the site as well as satisfying the search engines. Your website shouldn't just be visually eye-catching. It should also read well, clearly outline who you are, how you help customers and encourage leads to take the next step in your sales funnel- whatever that next step might be…
#2: Blog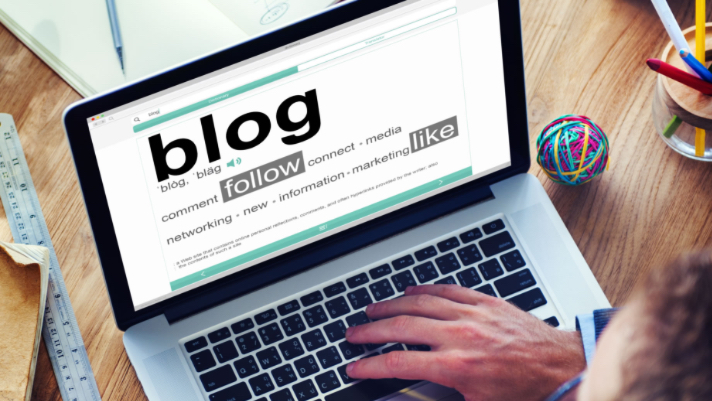 I've talked about why every business should blog and why it's more relevant now than ever before: https://notesfromthescribe.wordpress.com/2020/03/04/the-real-statistics-on-blogging-in-2020-5-numbers-thatll-make-you-sit-up-and-take-notice/
So I'll keep this part as short and sweet as possible: Publishing blog articles informs and engages your ideal target audience and also establishes a connection with them, building trust. The more people trust you, the more likely they are to buy from you- whether that's on a short-term or long term basis. On top of that, when you have articles getting good interactions and being shared by your followers, you can gain even more leverage boosting your top performing articles through Facebook ads. If you're going to promote your business on Facebook and put money behind your campaign, why not give your target audience something actually worth taking the time out to read? To discover what sort of articles are always a hit (regardless of your audience) get your complimentary copy of 'The 3 Posts People Stop Everything To Read' right here: https://www.scribecopywriting.com.au/stay-connected
#3: Social Media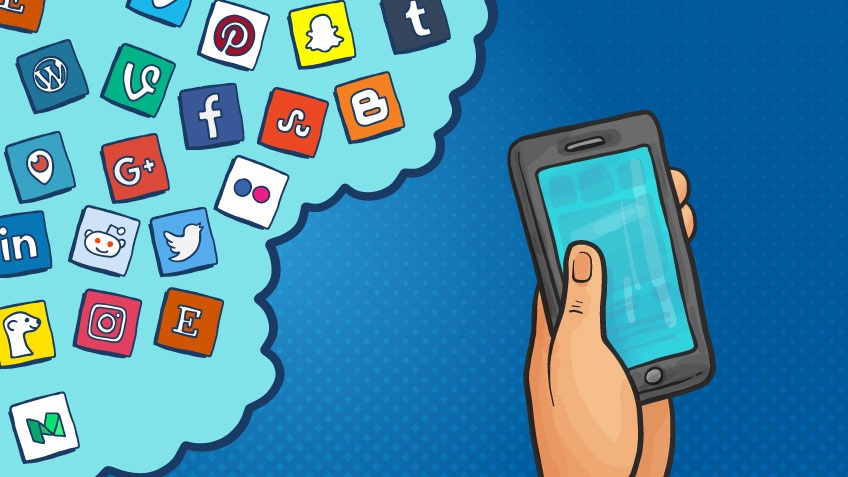 It's not enough to simply have a placeholder presence on your professional social media platforms. Similar to your website copy, you need to create a comprehensive run-down of your business: what you do, how you help your customers and why people should reach out and contact your business. On top of promoting your business to potential customers, social media also serves as a powerful online business networking tool. The better your social media copy is, the more appealing you become as a potential referral partner to fellow business people, regardless of whether you've actually met them or not!
#4: Email Database/ Sales Letters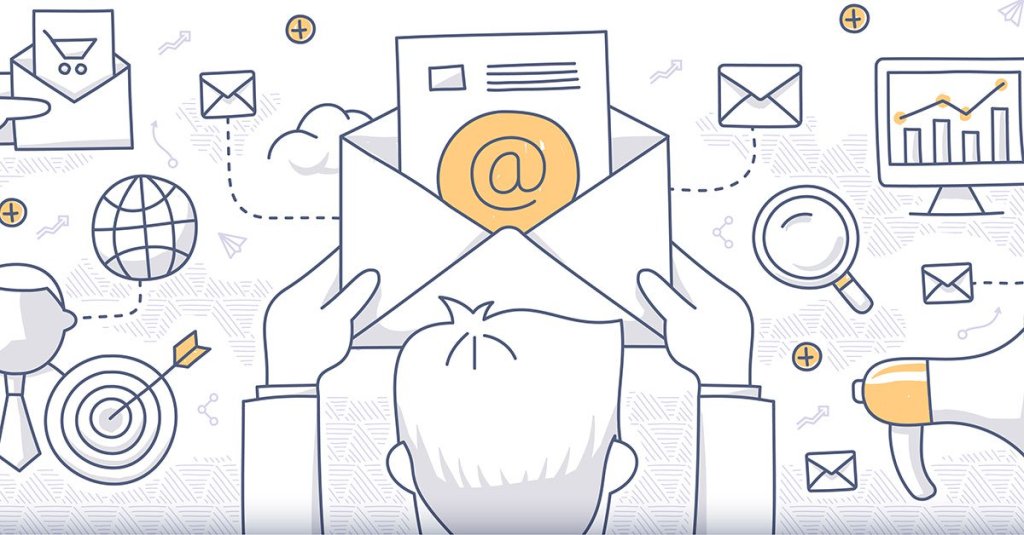 If you don't already have an email database- get one. People are meeting and engaging with more new businesses every day than ever before, and having just a single point of contact with leads is a recipe for otherwise valuable customers to slip right through your fingers. Just a bit of lead nurturing could've converted these people to customers, and allow you to enjoy top value from your existing customers. Seriously- you're 10 times more likely to sell to a previous or existing customer than to a new lead. So it pays to stay in contact!
If you're a business that regularly features at trade shows or has multiple products in your range then you definitely need to be putting out sales letters. Otherwise, how are people going to know about the amazing offers you have going? There's plenty of emails inundating people's inboxes on a daily basis, so writing an entertaining newsletter or an engaging sales letter that converts does require a particular level of skill- but when done properly, the results pay off and are absolutely worth the time taken to master the art…
#5: Ebook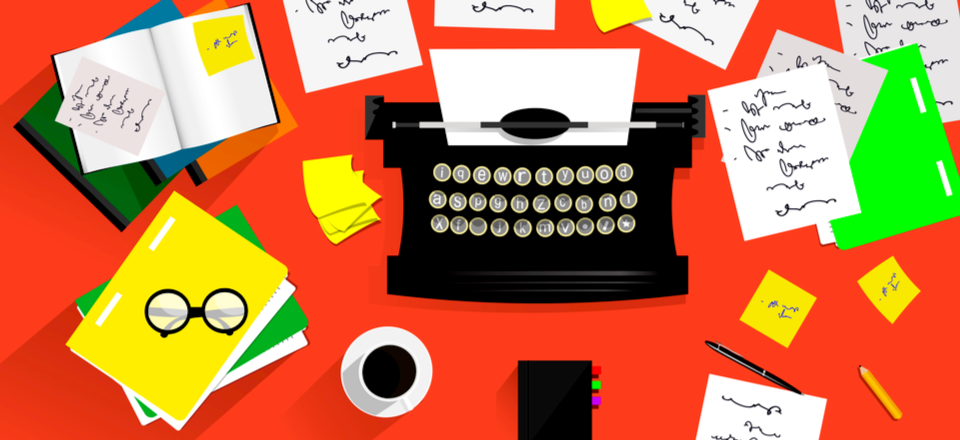 An e-book serves a similar purpose to blog articles, except that you can write a whole novel if you want as opposed to a single article. The added benefit is that you can use your ebook as a lead magnet (adding more people to your lead database and therefore your sales funnel) or you can sell copies of your ebook online, creating a further revenue stream that means you can sell without even being present. You get paid multiple sums without having to spend any more time on selling (or delivering) once your ebook is launched.
On top of this, when you have an ebook available it also builds your credibility to both leads and referral partners alike. This makes it more likely that people are going to trust you (essential with higher priced buying decisions) or to refer you on (which again means you can sell on autopilot).
CONCLUSION
So while all the above should make perfect sense, in order to go ahead and actually do it you still need a strategy in place. You also need to know what you're going to write, so you don't end up wasting time writing copy that isn't going to make any notable difference!
But you can avoid this, and ensure every moment of your time is well spent writing copy that gets results for your business:
Because I have just launched The Comprehensive Copywriting Guide– your all-in one toolkit that shows you how to write all the copy you need for:
Your website
Blog articles
Social media
Email database
Sales letters
Ebooks
And do it all in your own time, at your own pace. Once you've read through all the modules, you'll be able to write your own marketing and sales copy like a pro! On top of that, my 30-Day Money Back Guarantee means that if you purchase your copy and for some reason it doesn't match your expectations, you get a full refund with zero hassle!
On top of that?
I've also included an extra special offer for those of you who go ahead and purchase a copy right now- so to find out more, just contact me: https://www.scribecopywriting.com.au/contact-us