How often this year have you heard people refer to "these uncertain times" we're living in? I'm not that old, but I've already lived through 9/11, the War On Terror, the GFC and the unexpected shifts in the western political landscape of 2016. All these moments in history were referred to in the same terms. The reality is, we're always living in uncertain times. It's only the daily, routine of our immediate world and the one presented to us by the news networks giving us the illusion of certainty, that "business as usual" will keep on keeping on, that life is comfortably predictable. We begin to think that the existing status quo will always run government, our local area will always be a slice of heaven untouched by greedy developers and the Melbourne Storm will always get away with playing grubby football. But it takes just one changing of the guard, just one clandestine handshake deal in an underground car park or just one star player/ coach/ referee calling time that causes the music to change. And then people get kind of worried, because they don't know what song is playing and they don't like not knowing what it is straight away. They'd rather hear Barry Manilow again for the 1,000th time than hear Billie Eilish for the first time.
But I digress…
Last week I posted the following question in several business groups I'm an active member of:
Your 3 biggest business predictions for 2021 are?
And then I waited to see what people would say. Here's just a selection of what people responded with:
Increase in vegan products. Push for local manufacturing. Crypto boom.
ASIC turn back on the insolvency tap and the house of cards tumbles. Out of the ashes of bankruptcies will be innovation.
Cashless systems
Gaming industry dominance
Working from home
Change in spending habits and bigger divide between people being more conservative buyers and crazy impulse buyers (Especially in the online space)

Big Tech getting in to Education business…Apple and Amazon go towards health. Google will go more towards education. Facebook will have more data breaches.

The Invention Company will come up with a viable alternative to big-tech with end to end encryption, absolutely no data collection, with a subscription model for all tech needs. Starting with is for phones with internal basic internal communication apps and no ads!
Global economic crash
Spectacular real estate crash
New financial order
Same
As
Usual
Thinking back just 12 months ago, what ideas did you have in regards to how 2020 was going to turn out? Looking at them now with hindsight (which is 2020 Vision, no pun intended) how close (or far-off) were you?
Today I'm giving my 2 cents AND inviting you to share your own bold predictions about what 2021 holds in store, from a business perspective. I'm opening it up to you regardless of your industry because I'm genuinely interested to see how different our forecasts are!
So as I take a moment to think about what the new year might hold in store for us, here are 3 things I'm predicting, and as you'll see, each one is connected to the other. I'm calling it 'The Chain Reaction Of 2021':
#1: The Commercial Real Estate Market Will Overflow
In his bestseller 'Rich Dad, Poor Dad' Robert Kiyosaki claims that the end of the Industrial Age and the beginning of the Information Age coincided with the toppling of the Berlin Wall in 1989. In that single year, 10 former Communist countries opened up to the west, bringing about the fall of the Iron Curtain. This also coincided with the dawn of the internet age and then there came the dot-com boom 10 years later, meaning that (with one or two exceptions) the entire world was now connected like never before in our history.
Similarly, I'm convinced that one carry-over from the Industrial Age, 30 years on, has drawn to an end with the COVID pandemic and the new restrictions it introduced to how businesses oprated-
See, one thing various lockdown measures made people realise in 2020 was just how much work they could achieve at home or in a designated office space besides their traditional work station. For some years leading up to now, the idea of people commuting more than an hour each way 5 days a week to go and work in a communal office space seemed archaic to me. Like having to wear a tie at work, it's a leftover from the 20th century business model and (for various reasons) has carried on up until now.
But as our cities become more crowded, so it forces real estate and rental prices upwards- especially in our larger urban centres. Unfortunately it's now too often the case that people can't afford to live in the same city they work in, leading to traffic-jammed highways, packed commuter buses and trains, plus hundreds of hours wasted each year just travelling TO or FROM work.
It had to change sooner or later. The upside to the COVID lockdown and upheaval of standard work practises is that it forced many people to stay at home instead of going to the office- and as a result, businesses are going to look at the figures and realise that their employees still managed to get the work done- but remotely. Just because you can't see your staff doesn't mean they're not doing the work, and this is something many bosses have struggled to adapt to!
But conversely, if your team can work just fine remotely, why bother paying rentals for office space? Allowing people the freedom to work remotely and (maybe) catch up once a week for meetings in a communal work space equals great savings on rent, but also on the time spent commuting, better wellbeing, less stress and a more productive team.
I forecast many businesses seeing the future and changing their work model, leading to a flood of office spaces for lease in the commercial sector for traditionally white-collar jobs. This is going to be an uncomfortable adjustment for people in commercial real-estate, but (to paraphrase a former PM) perhaps it was the adjustment we had to have?
#2: There Will Be A Surge In Demand For Business Hubs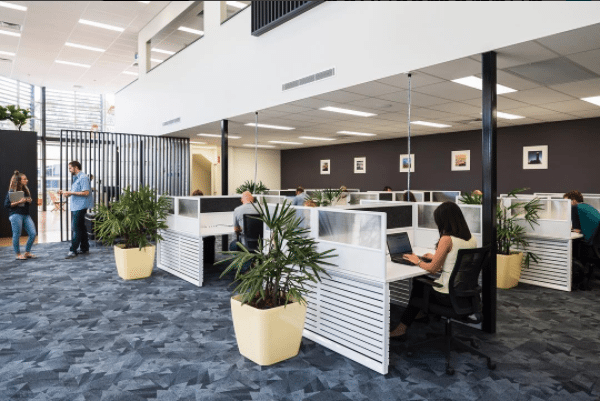 Not everybody who stops going to the office every day will necessarily work from home, however. Especially those who are the one working member of their family and might want some peace and quiet to work away from the yapping neighbours' dogs or the screaming kids!
I expect there to be a surge in demand for business hubs, where people can find a desk/ office, work in their own hours, enjoy direct access to 1st class facilities and do what needs to be done with human interaction from other professionals or work staff always close by. I know of one such hub not too far from me, and I can vouch first-hand for the facilities they offer: https://www.nexushub.com.au
The interesting thing about this scenario coming true is how it would impact the dynamic of the traditional office space…
#3: An Increase In Cross-Business Collaboration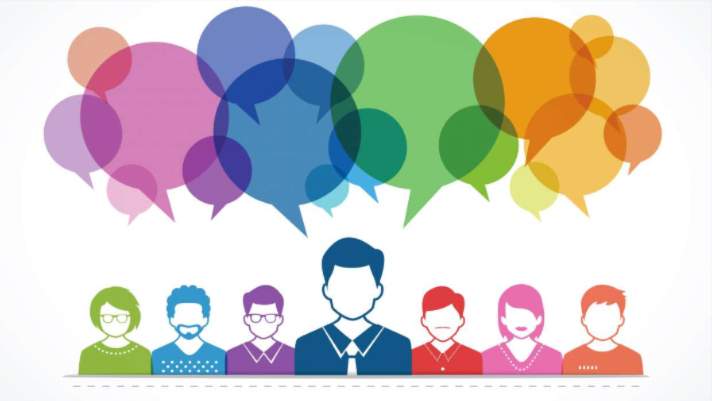 Think of it this way: Instead of the traditional office space, where you might have different departments all working for the same company, in a work-hub you have people working for all different companies in direct contact with each other: They might be friends outside of work, maybe they chat in the dining area or play friendly games of table tennis or strike up the traditional "water cooler" conversation standing around the microwave.
Yet instead of talking inwardly, about their own company, they're talking outwardly- about each others' companies and about the companies of other people in the work space.
What this leads to is more opportunities for a diverse range of businesses to communicate with each other not just at a senior level, but at a staff level as well. There are more open channels (and more channels) for new concepts, strategies and ideas for partnerships to be traded where traditionally it came down to random discussions on public transport during the commute, or in the pub for the after-work drinks.
On top of this, internet access means that these ideas can be exchanged with decision makers in the company in near real-time. A simple email or video call to discuss a possible new concept or partnership is much easier. The end result of this is more widespread collaboration between businesses and greater room for innovation as the ideas marketplace opens up.
With the opportunity comes new risks, however: businesses are more likely to have good team members "head-hunted" and company confidentiality is easier to compromise either accidentally or on-purpose. How exactly businesses counter these risks remains to be seen, however the bigger picture holds far more advantages for companies looking to modernise their working environment than it does threats.
Wrapping Up:
So as you can see, my top 3 business predictions heading into 2021 are all connected. If #1 happens, then #3 is the logical conclusion. But over to you- do you think I'm onto something with these or is there an important detail that I've missed completely?
Either way, tell me what you reckon and remember to share your predictions for the coming 12 months!
Never miss another article again- subscribe here and get your FREE copy of 'The 3 Posts People Stop Everything To Read': https://www.scribecopywriting.com.au/stay-connected